Why We Charge for Events
On a financial level, Lens and Lights operates differently than most student organizations at WPI. Our members are highly trained and passionate about what they do. We maintain a large inventory of professional-grade lighting, sound, rigging, and projection equipment from industry renowned manufacturers and we add to it year after year. This allows us to provide high quality production services for all of our events. The equipment used in event production is constantly changing and advancing. Equipment on the market today is vastly different than what was available ten or fifteen years ago. By purchasing new equipment, the members of LNL have a unique opportunity to be "hands-on" with modern gear that is being used in the industry right now and allows us to provide the best possible service at your event.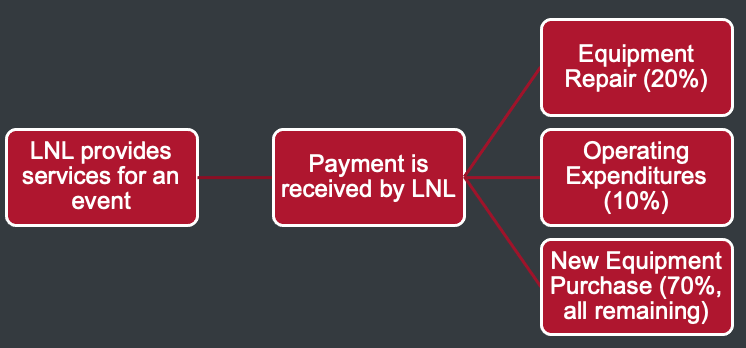 We operate on a "net-zero" model where all of our unspent income for a given fiscal year is put towards the purchase of new equipment. In an average year, new equipment makes up about 70% of our operating budget. Equipment repair and general expenditures make up the other 30%.
So why do we charge for events? Because it doesn't really make sense to pay for all of this under the Student Life fee. We supply services for a wide variety of clients, both on and off campus, and therefore our reach extends far beyond just SAO organizations. In fact, in a typical year, less than half of the events that LNL provides services for are for student organizations. If we were to be funded through the Student Life fee, non-SAO organizations and academic departments would essentially be getting our services for free. Charging for our services makes the most sense to address this.
Operations & Finance PowerPoint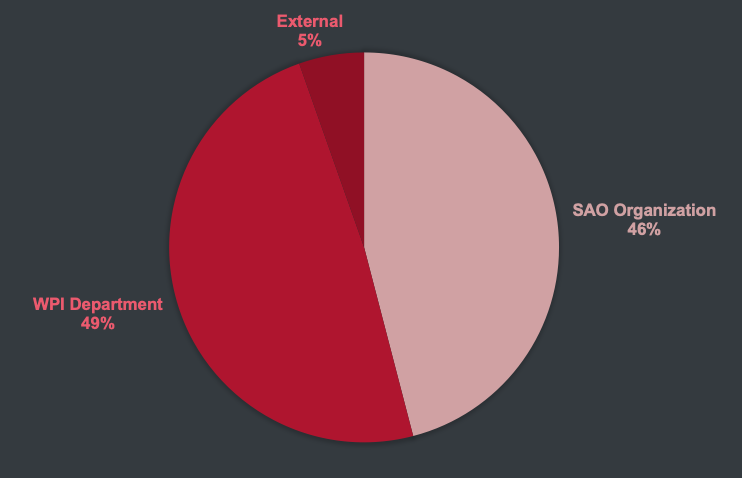 Client Breakdown (FY20)
Why Choose LNL?
Compared to the competition, LNL is drastically cheaper. It's not uncommon for LNL to be about 80-90% cheaper than going with an outside provider. All of our members are volunteers, and our proceeds go right back into helping us provide the best service possible.
LNL knows all the spaces on campus inside and out – we've been here for over 60 years! Our members are highly motivated to provide your event with the best production services possible and make WPI a better place for all.
Still not convinced? Contact us and we'll be more than happy to go over everything in more detail!